GREATEST HITS: Los Angeles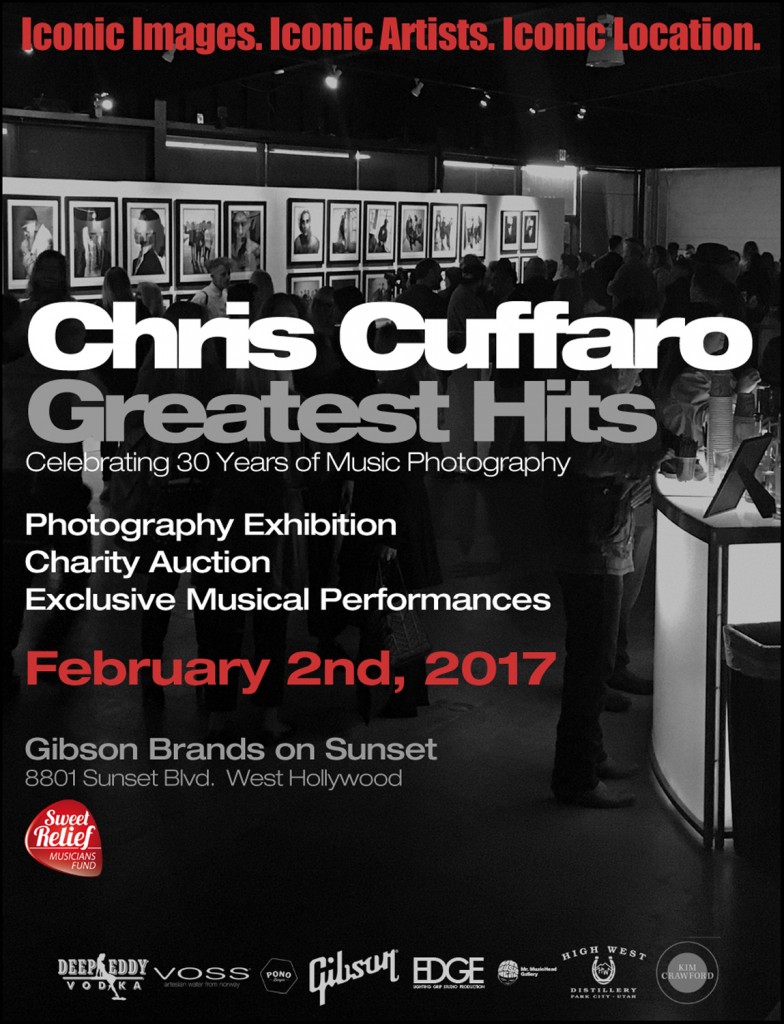 On February 2nd, 2017 in Los Angeles I laughed my Greatest Hits project at Tower Records on the Sunset Strip!
 

GREATEST HITS:Los Angeles was a BIG success! 

 
I wanna say a big THANK YOU to everyone who showed up.  From what I saw everyone had a good time.  For me it was a total blur.  I just kept moving and soaked it all in.  I saw old friends and met new friends who both had so many music stories.  It was a crazy night for sure and I loved every minute of it!
The best part of the whole night was seeing everyone smiling and having fun.  I knew everyone would love the photos.  I knew everyone would love the performers.  I knew everyone would love the light box and proof sheets.  I knew everyone would enjoy the location.  I just knew it would all work if I gave it everything I had.  My motto from day one was "Go big or shut the fuck up!"  We went bigger than BIG!  Thank you!
Produced by:
Nina Storm Experience
My Partners:
Edge Grip & Studios | Gibson Brands | Mr. Musichead Gallery | Deep Eddy Vodka | High Heat Whiskey | Pono Burger | Kim Crawford Wine | Casaamigos Tequila | Not Your Father's Rootbeer | Laqunitas | Voss Water
My All Access Committee:
Angelica Cob-Baehler | Lionel Conway | Jill Glickstein | Rynda Laurel | Michael Lippman | Nick Lippman | KC Mancebo | Henry Rollins | Allison Shaw | Mark Shimmel | Dita Von Teese | Rob Thomas
My Performers:
Givers & Takers | Josh Todd | Lauren Ruth Ward | Particle Kid | The Palms | Fred Sablan | Steve Agee