MARTINI RANCH: Ivy Members Night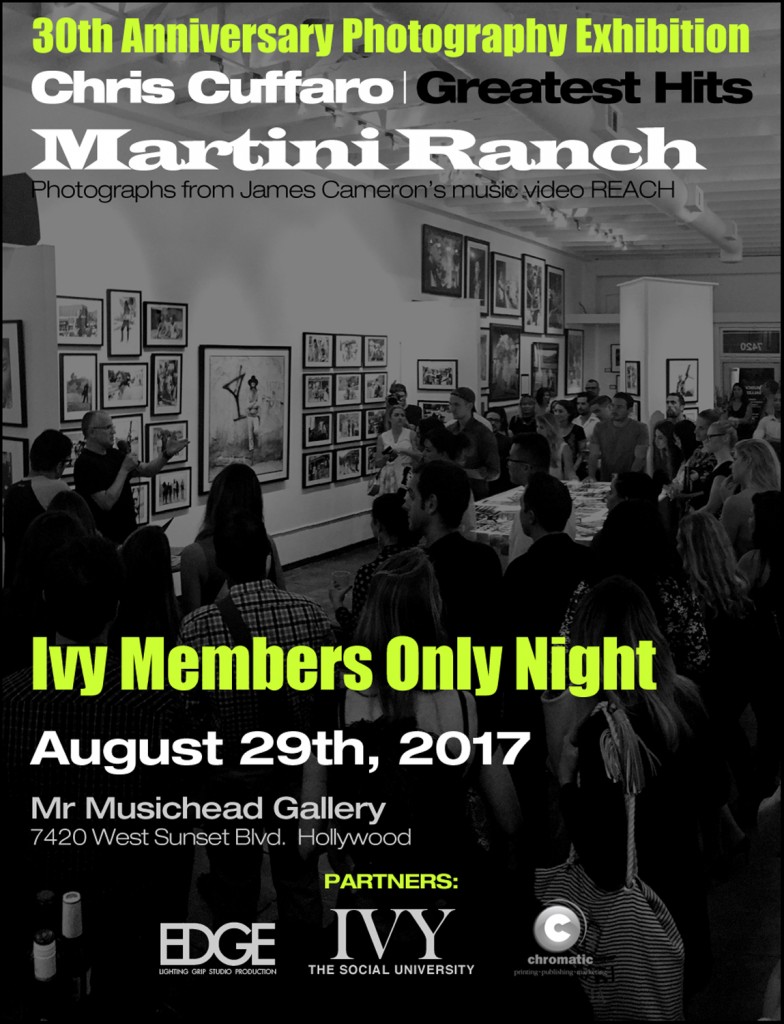 What an honor and pleasure it was to host my first Members Only night for IVY.com. I'm a big fan of IVY.com and what they do. My good friend Sarah Zapp (Director of Strategic Relationships) has helped me for over a year now with my Greatest Hits and her support means a lot. Being able to give back to IVY and share this exhibition with members was a blast!
The night was all about Greatest Hits: Martini Ranch. I gave everyone a sneak peek into the exhibition and got to share some fun stories in the process. I have to say I enjoyed meeting all the members, but hearing their stories about their love of photography and music was the best! IVY.com calls themselves a Social University and I couldn't agree more. I met really cool, smart and interesting people… also learned a lot!
Want to thank Sarah Zapp and Rachel Moran (LA Events Manager) for all their support and for making the night super special. Check out IVY.com for more.

Martini Ranch: Ivy Members Night
Produced by:
Nina Storm Experience
My Partners:
Chromatic Printing | Edge Grip & Studios | Ivy.com | Mr. Musichead Gallery
My All Access Committee:
James Cameron | Tom Huckabee | Michael Lippman | Nick Lippman | Rob Thomas