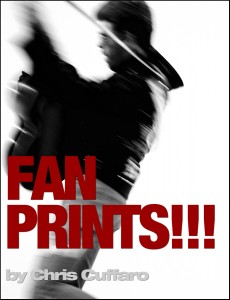 YO! Got some big news for all you music and photography fans. After the successful exhibition at Blender Gallery for Greatest Hits: Grungeit occurred to me that there was something wrong. Like seriously wrong. A lot of music lovers were't able to afford prints of their favorite bands or musicians. This seriously bummed me out.
I know and understand that most music fans are not art collectors. My edition prints are not cheap and I believe are worth the price. I also know that I hate seeing fans not being able to afford my fine art prints. I thought a lot about this and how could I change things. What can I do to help? Is there a way to make everyone happy? Yes, there is!
This is what I've come up with. #FanPrints What the fuck are Fan Prints? There's ONLY one size of these prints 11×17 and they are NOT limited editions. They are still printed on a high quality paper and are signed. The cost is simple… $200.00 USD plus shipping & handling. For the USA that's about another $50.00 for S&H. For the rest of the world… about $50-60 depending on where I need to ship to.
The other issue for me was which images to offer? Some images that work you, might not work someone else. You might love George Michael and not Chris Cornell. You might like Michael Hutchence sitting and not standing, but your friend likes the close-up. UGH! So I thought about this and decided to offer any image you like off my sites or that you've seen on my social media. It's not fair to limit you or the images, so I won't.
All you have to do is email me at chriscuffaro@icloud.com and let me know which images you want printed. I will PayPal you an invoice and get started. I hope this helps all you music and photography lovers! Thank you!