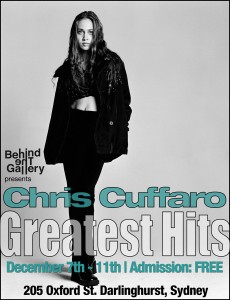 YO mate!  How we goin?  I just wanted to drop an UPDATE on all that is going on down here in Australia for Greatest Hits: Australia.  I've been busting my ass and getting shit done!  Lots of calls, meetings and more.  And yes, banana bread is part of preparation as well.  ;-)  I'm lucky to have such great support and friends in Australia.  Everyone is helping me and more excited than me.
Working with Behind the Gallery for the first time has been awesome!  They get me, put up with me and understand my vision for exhibitions.  They understand my first rule… have fun!  We are preparing 5 BIG days and I will drop the schedule real soon.  I promise you gonna love what we got going on.
After taking a 3 year break from Australia thanks to Covid, I wanted to come back BIG and LOUD.  I wanted to have some serious fun and share my two big passions… music and photography.  It's a lot of work, but if you know me… you know I'm all about doing the work.  For now here's the basic info!  Come say hello!!!
Wednesday, December 7th to Sunday, December 11th
LOCATION:
Behind the Gallery
205 Oxford St.
Darlinghurst, Sydney
BEHIND THE GALLERY INFO:
web: https://www.behindthegallery.com.au 
instagram: @behind_the_gallery
facebook: BehindTheGallery
For all sales enquiries contact: stephen@behindthegallery.com.au