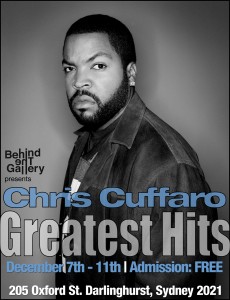 What can I say?  It's been 3 years since I was here in Sydney, Australia having my Greatest Hits: Michael Hutchence exhibition at Blender Gallery.  Here I am in 2022… back and better than ever with Greatest Hits: Australia!!  I am so excited for this and have been waiting for 3 years to do this.  Greatest Hits is a 5 day pop-up exhibition here in Sydney, Australia presented by my friends at Behind the Gallery.  This exhibition is the BEST of my BEST!!  ALL genres of music I covered for over 30+ years.
We open up on Wednesday, December 7th and going to Sunday, December 11th.  Each day we are planning something special.  Each day is gonna be some serious fun.  Each day I get to share my two passions… music and photography.  I promise if you love music and photography this exhibition is for you!  Please come on down and say hello!  I will be there everyday.
Stay tuned for updates on events, performances and more.  We are working away on all sorts of music and photography activities.  Check my socials daily for news and updates!!!
LOCATION:
Behind the Gallery
205 Oxford St.
Darlinghurst, Sydney 2021
BEHIND THE GALLERY INFO:
web: https://www.behindthegallery.com.au 
instagram: @behind_the_gallery
facebook: BehindTheGallery
For all sales enquiries contact: stephen@behindthegallery.com.au