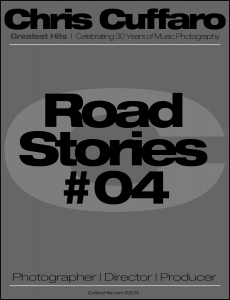 The road life is not as glamorous as you think, but there are moments when it SO is!  Back in 1988 while working with George Michael on his FAITH Tour in the USA I got asked to go to Detroit to shoot George's show.  This show was going to be different than the others because George was going to sing with Aretha Franklin.  They were going to sing their BIG hit I Knew You Were Waiting (For Me).  No bullshit… I was super excited to see this happen.  Seeing Aretha sing live, are you fucking kidding me?!!
You would think that this was the best part of the story, but I'm telling you its not.  The best part was I got to fly on a private jet!!!  Holy fuck!  My first time ever rolling big time.  Manager Michael Lippman, a big time producer and I were the only ones on this first class jet.  It was amazing in every way you could imagine.  You have to understand that this kind of style was ALL new to me at the time.  I never imagined these kind of things growing up.  The flight was perfect and first class in every way possible.
We did not fly straight to Detroit, but instead we stopped in Milwaukee to pick up pop star Debbie Gibson!!!  How cool was that?  We all flew to Detroit, landed and went straight to venue.  Once there I shot the sound check and got ready for the show.  The show went off perfectly and Aretha was AWESOME!!!  Seriously it was fucking brilliant!!!  It was so hard to shoot because I was in awe of George and Aretha singing their big hit song live.  Like wow!
The next day we flew back to LA on the private jet.  Landed at Van Nuys airport and a limo took me home.  I walked in my apartment, sat on my couch and tried to understand what just happened these last two days!  I was in a bit of shock to say the least.  It was an awesome experience that I will never forget.  I will always be grateful to George Michael for giving me a lot of "firsts" on the FAITH Tour.  Good times, great moments and the best stories!!!  Of course the photos to prove it.  ;-)