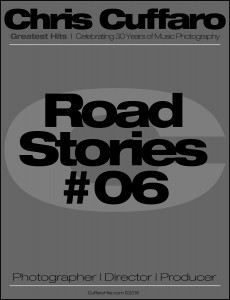 This time around its not really a road story, its more of a show story.  It about the one great show I went to on September 27th, 1992 at The Palladium in LA.  It was for Rock For Choice and had Red Hot Chili Peppers, The Fluid, Hammerbox, L7, Mudhoney and Hole.  Every band was at their best and all for a great cause.  Rock For Choice did a series of shows around LA during the 90's and I was lucky enough to see more than a few.
I was in the pit shooting all the bands for myself.  Back in the day I could pretty much shoot any show I wanted because I knew someone.  I was always told its not what you know, its who you know.  In the 90's I knew the right people.  The bands that really shined were The Fluid, L7 and of course the Chili Peppers.  During the Chili Peppers set some kid crowd surfing landed on top of me and broke my lens.  I was so pissed, but laughed it off and kept on shooting.
The one thing I loved about these Rock For Choice shows was not only the great bands they got to play, but it was the passion behind the cause!  Everyone involved really believed in pro choice!  Everyone believed in the right to choose and that was something I could get behind.  I wish they would get back to doing these shows again.  It would be a good thing.