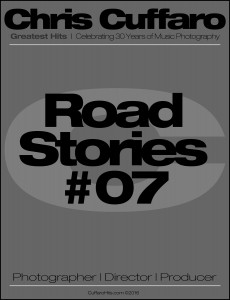 Way back in 1992 Entertainment Weekly asked me to go to Seattle and shoot a story on the Seattle Music scene.  At the time it was blowing up BIG time and of course EW was way behind on the story.  So they thought I would be a big help and get something special.  I did recommend they hire a local photographer who knew everyone and everything, but they wanted me.
I new enough to help the writer get what he needed.  I knew enough people to help me get the shots I needed for the story.  First people I called of course was Sub Pop Records owners Bruce and Jonathan.  They were a big help and hooked me up with some of their bands and friends.  I went around Seattle shooting all the cool places and any friends I could find.  Tried not to be too annoying and of course wanted to make everyone look good.
I also asked Eddie Vedder if he had time to hang out and shoot.  We spent the afternoon at his place just having fun and catching up.  I told him that I had to leave and go shoot the band Mudhoney.  I knew they were one of his favorites and invited him to come along.  So we went to someone's house and met up with the band.  I introduced everyone to my "friend" Eddie and everyone hit it off and I began the shoot.  Did not last long cuz the guys are that easy and too much fun.  At the time Mudhoney really did not know who Eddie was and that he was the lead singer of Pearl Jam.  It was funny how they clicked so fast and had such a great time.  I remember Matt Lukin coming up to me and saying… "Who is this guy Eddie?"  I laughed and told him who he was.  Matt was shocked and laughed.  After that meeting I think Mudhoney ended up opening for Pearl Jam more than a few times.  And the rest is history.
I had too much fun doing this shoot for EW.  When I look at the photos now I see good times for everyone.  Seattle was on the downside of the BIG grunge bang, but it still was filled with cool people and good times.  #GoodTimes