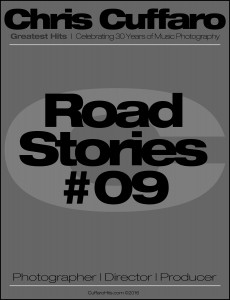 Today is April 21st, 2016. I write this post on a very sad day. Prince has died. I'm still in shock and absorbing it all. Way too young to die! I've been sitting here reminiscing about the one moment I had with him. I never got to really shoot him, but did spend one great, unforgettable night with the music genius.
Let's go back to September 11, 1987… It was a Friday. That morning I got a random call from Prince's publicist. She asked me if I was busy and if I could help her out with Prince. I'll never forget my response… "FUCK YEA!" What do you need? When do you need me? Where do you need me? I will admit the excitement got the better of me as being cool and collected went out the window. I couldn't help myself… it was Prince!
She tells me that Prince will be performing at the MTV Music Awards and wanted to know if I could help out by shooting some pix. She told me to meet her at a hotel on Beverly Blvd in Hollywood at 4pm. That's all the info I got and it was enough. I packed my gear, got myself ready and headed over. Next thing I know she tells me that I just need to relax and will get full details later. I sat in the lobby and waited. Next thing I know she tells me to get in a van for a ride over to the Universal Amphitheater. I'm trying to be cool about everything, but when I get in the van it's with his entire band!!!! Like HOLY FUCK!!! Miko, Levi, Matt, Eric and the rest!!! I'm sitting in the back trying to be cool, but screaming inside. I started some lame small talk with Matt. He was so nice and super cool.
We get to the venue and I followed the band to their dressing room. I'm sitting on the couch when the publicist comes to me with her plan. She tells me Prince is going to show up backstage in front of the press with Sheila E. She asks me to act like one of the press but jump the line when he got out with Sheila. They wanted me to create a stir. So I did. It went off smooth and it was so fun. It lasted all of 5 minutes.
I got back to the dressing room and was told to relax. The publicist told me they would give me a ride back to the hotel after the award show. I'm like, please don't rush for me. I'm having too much fun. I'm sitting on the couch watching everyone get ready. Sheila looked amazing. Prince was perfect. And then there was Cat his dancer!!! WOW! Next thing I know Prince sits down next to me. I just say hi and he smiled. They hit the stage and play Sign o' the Times & Play in the Sunshine. I watched from the dressing room and could not believe where I was. You gotta understand this was HUGE for me at the time. I was just getting started and Prince was a big time artist. Plus I was a huge fan of Sheila's cuz I saw her play up in the Bay Area so many times growing up.
So they get done and we all pile in the van to go back to the hotel. The band was pumped and feeling great. I'm cool and having some laughs but inside I'm freaking the fuck out!! The band starts talking about some show, some after-party or some kind of event. I asked when is this show? Where is this show? The band tells me they are playing later that night at the Reseda Country Club in the Valley. I'm like, are you serious? That place is a dump, but OK. We get back to the hotel and the band tells the me I should come see them play. They handed me a couple passes and said to be there around 11pm. I call a friend up and tell her to get ready cuz we going to have some serious fun!
We drive out to the Country Club and discover a very long line out front. We parked and started working our way to the door. Everyone who was anyone was there. Celebrities, musicians and of course the Hollywood Elite! It was the place to be that night and I was there. They were not letting anyone in. I walked to the back door and showed my passes to security. They looked at me and let us in right away. I had band passes and those were super special. The stage was being put together, the bands gear was being set up and the entire place was empty. They did not let anyone in, but us. It was just my friend and I sitting there waiting. It felt strange, but right.
About an hour later they started letting the celebrities in. Next thing I know Bobcat Goldthwait and Whoopi Goldberg sit at our table. They say hello and asked me if it was OK. I said yes and told them to get ready cuz this show is going to be crazy! While we waited we had some small talk and I tried to remain as cool as possible. The show started at 2am and went for an hour-ish and it was EPIC!!! Here's the set list I found online…
– Forever in My Life
– Love and Happiness (Al Green cover)
– I Want to Take You Higher (Sly & The Family Stone cover)
– Mother Popcorn (James Brown cover)
– I'll Take You There (The Staple Singers cover)
– It's Gonna Be a Beautiful Night
Everyone loved the entire show! It was so funky and great! I remember walking out of there in a daze. It was a magic moment that I will never forget! I remember the next day telling my friends what my day was like and they all were just as shocked as I was. You gotta realize we didn't have cell phones then and I couldn't call anyone until it was all over. When I think of that long day and night I cannot help but smile. I remember how it just happened and I was lucky enough to be there. Prince was one of a kind, a true genius, a brilliant musician, a passionate artist and an amazing human being. I was blessed to have this small moment in my life and I will never forget it. I know he will never be forgotten. His music will last forever and there will be no one like him EVER again. Thank you.